I will help you to create a life filled with never-ending love and happiness.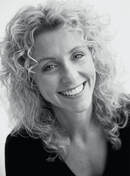 • Are you struggling with the same frustrating relationships?

• Do you consistently attract the same kind of people and situations into your life?

• Do you truly feel happy?

• Are you experiencing unproductive emotions/moods over and over again?

• Are you wanting to change something within yourself but have not been successful?

These issues are connected to your patterns. My work is about transforming and releasing the patterns of the past, so you can live more fully in the present. Once you transform and release your patterns, your life will no longer be dictated by your past experiences. You will be completely free to create the life you want.